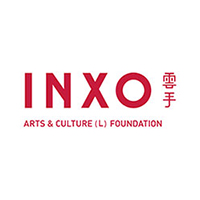 INXO Arts & Culture (L) Foundation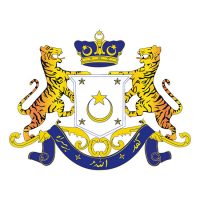 Pejabat Ahli Parlimen Kluang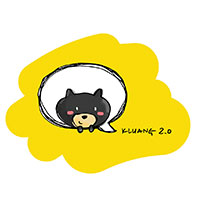 Komuniti Harapan Malaysia Kluang 2.0
INXO International Residency is an artists residency programme designed to connect local neighbourhood, in collaboration with local community. This multidisciplinary residency programme allows resident artists the freedom to explore potentials of their practice, aim to provide a platform for creativity to flourish, a common ground for people to connect, an enrich arts experiences for local folks. Artists are invited to create multidisciplinary works based on local elements during research period living in local area. The purpose is to promote and develop local elements into artistic creation, to strengthen collaborations and exchange between contemporary Malaysian artists and international artists, to explore potentials connecting people while experiencing local culture.
Workshop
Each artist shall organize a workshop to interact, connect, and explore with the local community.
Final Showcase
Each artist will create and perform a new artwork based on the local elements during the residency period.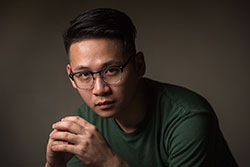 LEE MOK YEE
Installation Artist, Malaysia
Lee Mok Yee born in Kluang, Malaysia. In 2010, he got his Diploma in Fine Art from Dasein Academy of Art and BA Fine Art from Middlesex University, London. His work always deals with the language of the materials which include the physical materials, conceptual materials and cultural context. Using the readymade objects, he attempts to interpret and reconstruct the characteristic and the utility of the objects and at the same time, reflecting his point of view on his own cultural and political background. His work involving a variety of mediums such as installation, sculpture, painting etc.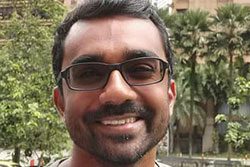 MAHEN BALA
Documentarian Photographer, Malaysia
Mahen Bala is a critically acclaimed Malaysian documentary photographer, filmmaker, and artist. His primary interest is in investing the human experience, and how memory shapes personal and communal constructs of history.
In 2017, he represented Malaysia on an expedition to Antarctica, which then resulted in a photography exhibition at the National Art Gallery. In 2018, he published 'Postcards from the South', a comprehensive documentation of memory and history of the Malaysian railways. His upcoming photographic exhibition, cēb bah hēp, explores the relationship of a small indigenous tribe and the Malaysian rainforest.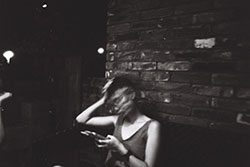 TEO WEY HERNG
Multidisciplinary Artist, Malaysia
Teo Wey Herng writes and makes art in Malaysia with a focus on the experiental and experimental. She is interested in the aesthetics of the minor, fragmentary, and the extraneous. She feels strongly about anti-capitalist feminism, picture books and small animals. Wey Herng is the text collaborator on Toccata Studio's Project "2020", and "I'm Here Where You Are". She is also a co-founder of Toccapoly, an immersive arts program for children. She is currently pursuing a master's degree in English Literature at Universiti Malaya.
KIM YUJIN
Theatre Director, Korea
Yujin Kim is a theatre director, writer, dancer and performer, based in Seoul. She studied English Literature (BA) and Theatre Studies (MA), and got trained in jazz dance, modern dance, contact improvisation, somatic methods and voice trainings with various artists. Interested in the aesthetics of post-dramatic theatre, she has collaborated with different groups of people and created performances including Native Speaker (2016) and Study of Butt Font (2018-ongoing). She was awarded with ARKO Young Arts Frontier 2015 and invited as International Forum Fellow of Theaterffen 2017. Her thematic focuses are language, identity, cross-culturalism, and artistic interests are community-based research, body-mind integration, and interdisciplinary research.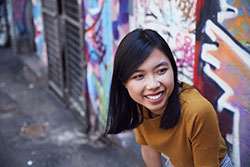 NG SZE MIN
Sound Artist, Singapore
Ng Sze Min is a sound artist interested in expanding documentary and participatory forms. She expresses text, concepts and experiences into audio works, participatory performances, and one-on-one live art shows which have been selections at the 15th Big Sky Documentary Film Festival (USA), Poetry Festival (Singapore), George Paton Gallery (Melbourne, Australia). She is also the Creative Producer of Artwave Studio, a Singapore-based music studio dedicated to composition and sound design across film, theatre and literary works.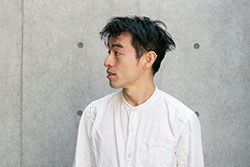 YUHEI ARA
Choreographer, Japan
His past work is based on our ordinary lives. Sometimes he doesn't choose a theater for his production. He has danced at many places; for example, at a guest house's roof, at public bath before open hours, and at his own house. He does not only dance. He also makes songs for theater and exhibition. He creates theater pieces with a story. And he collaborates with many artists such as sculptors, musicians.
Teo Wey Herng
My Poem is a Moving Thing
Connect a poem to the paper, to drawing and to the train! The train that connects my city to your town, to the next town, and to the next. My Poem is a Moving Thing is a poetry and bookmaking workshop where children can explore movement, sound, and imagery in poetry and art. Suitable for children between 5-8 years old, at maximum 30 pax. Conducted in Mandarin and English.
TIME: 18 August, 10:30am | VENUE:Eng Choon Association, Kluang
Yuhei Ara
Dancing like Walking
What is the difference of dance and ordinary movement? We usually do not care about our own walking style or standing posture, but I think we can find out through dance. Let's search the feeling from our body!
Time:18 August, 3pm | Venue:Dewan Jubli Intan Sultan Ibrahim, Kluang
Mahen Bala
The Past is a Distant Place
Oral history is a fascinating way of investigating history by using memory. In this interactive workshop, participants will learn about researching and preparing for interviews, how to ask questions and listen properly, as well as how to process, present and archive oral history.
Time:23 August, 10am | Venue:No. 16, Jalan Ismail, Kluang
Ng Sze Min
Writing with Sounds
Calling all residents in Kluang who enjoy writing (in any language) to join Sze Min in writing about Kluang! Through a guided workshop, Sze Min will lead you through a series of activities in the way we think about the town through what we hear. Everyone will take home a poem of their own and selected poems will get to be sung as a song at Pesta Kluang! Please be in walking shoes and comfortable clothing as we will be doing a short walk as part of the workshop.
Time:23 August, 3pm | Venue:Kluang Days
Lee Mok Yee
Installation Art Sharing
Lee Mok Yee, Installation Artist from Kuala Lumpur, will introduce the source of installation art and how to appreciate contemporary arts from the perspective of different materials to the public through this sharing session.
Time:24 August, 10am | Venue:Eng Choon Association, Kluang
Kim Yujin
Being Open & Connected
Calling all residents (18y+) in Kluang who want to have some moments of being relaxed, open and connected! In this workshop, Yujin will guide you to go beneath the social and cultural level of expressions to explore your own voice and movement. A series of activities will offer a chance to wake up your sensations, be open and interactive to whatever comes to you! Please be in comfortable shoes and attire as we will breathe, walk, and move our bodies. All workshop participants will be invited to perform at the final showcase at Gunung Lambak on 30th, 31st of August and 1st of September. Those who are able to perform for all three days are preferentially welcomed.
Time:24 August, 10am & 3pm | Venue:Kluang Days
30th & 31st Augus
10am – 5pm
Gunung Lambak
Free Admission
Lee Mok Yee
Being and Time
Being and Time is an installation comprising of 40 tower sculptures. This artwork is created with wood and its bark as primary material. Collected and sourced from the pallet factory, the wood pieces vary in wood type, colour and texture. Wood bark that is cut mechanically carries two temporal traces: first, the tree's long years of growth, and the other, a 5-second severing trail of the machine. There exists then the organic imprint of nature-the rough bark; and the crisp line of a 90° angle, a mechanical interruption. This forms the representation of an artistic reaction to the visual facets of town life in Kluang. (the mingling of the old and new buildings, the restoration of old structures etc.) This artwork also records three distinctive actions: one, the natural growth of a tree; next, the act of cutting for commercial use; and thirdly, the transformative act of the artist in creation. These actions correspond with the artist's wishes for city developments in Malaysia, that it may continue in holistic growth: naturally, economically and culturally.
Teo Wey Herng
So Goes It, My Poem
This text installation explores structure and fluidity via six poems inspired by Kluang and intercity travel. Paper is moldable and moves freely in between dimensions; it can be folded and connected to build structures, and here it serves also as a vehicle for text. The poems are presented in broken lines allowing them to be recast into new and many-pronged poetry that moves and travels to and fro the paper structures. The audience is invited to interact with and shape the installation by connecting the lines of poetry and reimagining new paths for the poems to meet and meld.
Kim Yujin
Random Harmony
No scripts, no predetermined movements, but full of awareness and interactions. With awakened senses, performers just listen, receive, and respond to the others and the surroundings of Gunung Lambak, creating random harmony. This showcase is performed by local residents in Kluang who participated in the interactive workshop 'Being Open and Connected' by Kim Yujin. Audiences are invited to come and move around, and be a part of this liveness. You don't have to plan anything, because our body knows.
Yuhei Ara
Far From Here
I will be performing a solo piece using bamboo. Everything is always changing. Era is changing, people who are with you are changing, many rules are changing. You are also changing. Even if it looks like nothing is happening, during my performance, you are still changing a little bit.
Mahen Bala
What happened to Pulau Kluang (?)
This photo essay is an experiment in writing a fictional history of Kluang when it was once an island. Through two sets of photographs (YESTERDAY and TODAY), viewers are taken through a journey to the past and present, exploring memories of two days in August 1945 when a 'Great Wind' blew most of Pulau Kluang away.
Ng Sze Min
Story of the Coffee Town
If there was a song for Kluang what would it sound like? Written in collaboration with workshop participants, come hear a song about Kluang!